The purpose of this project was to create a UI design that allows the user to add bed accessories offered by Amerisleep to the user's choice of mattress and "build" their own package. Thus, encouraging the user to add more items to their order and increasing the dollar amount per sale.
​​​​​

The concept of this design is based off the idea of "gamefying" the shopping experience and making it reminiscent of customizing your own character in video games. Such as the following example
Research and moodboarding
Since this project was a unique idea and there were not any other prominent companies that had a "bed builder" concept similar to this, I had more freedom to choose sources of inspiration. While the concept of a product builder was not a new one, it was a new addition to the mattress and bedding industry. Thus, I created the following moodboard to present in order to ensure that the company vision matched mine for this project.
After a discussion with the senior designer on the mood board and which elements the client wanted to include in the final design and which elements they decided to use for a different project, I began sketching my vision of the page. During this stage, I usually like to start with paper and pencil, and I like to iterate on my sketches many times until I am satisfied with the final product. Once I am happy with my pencil sketches, I then move them over to the computer and create a more in depth description of what I am trying to achieve with the page. Below are the initial sketches provided to the client.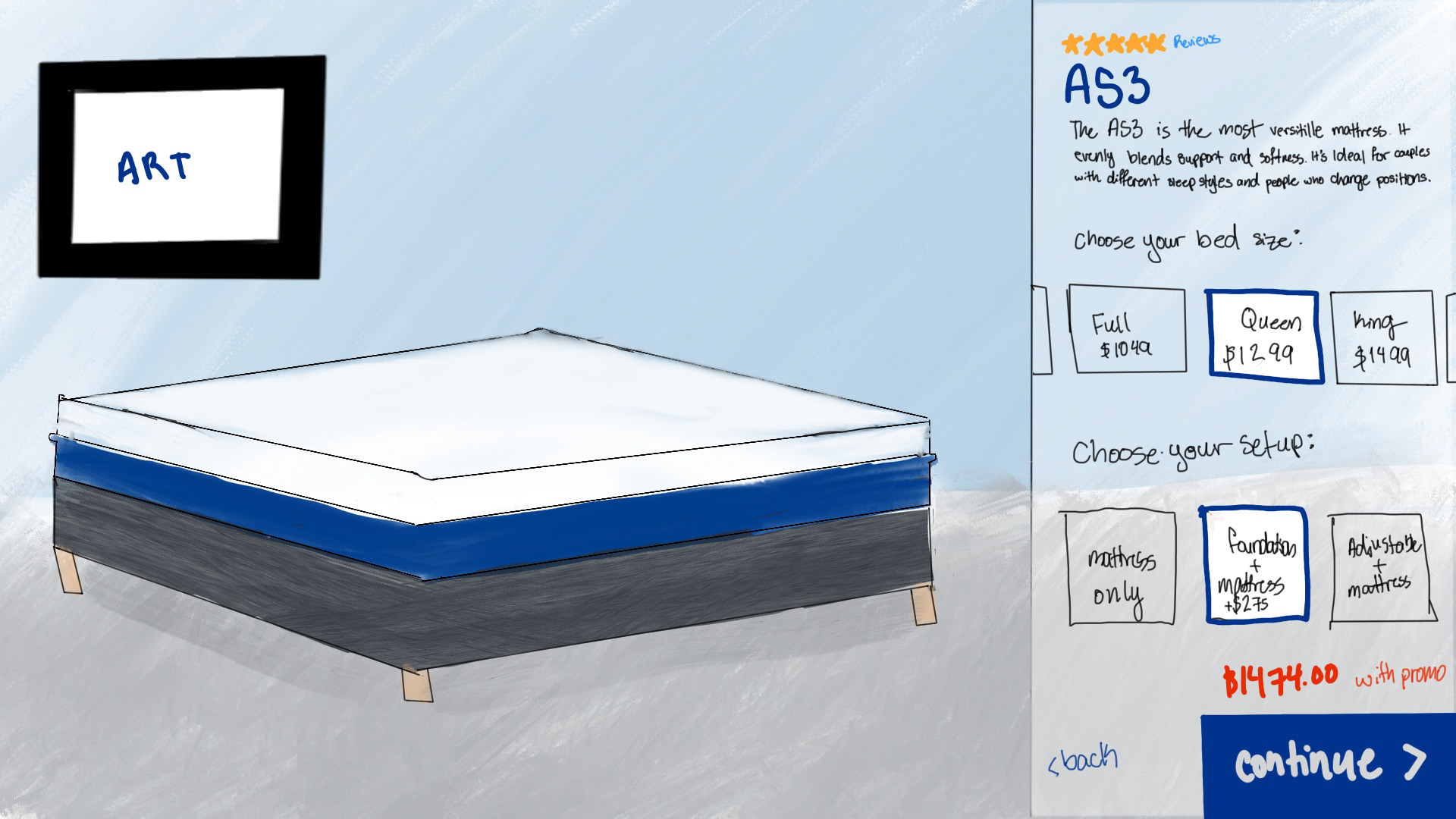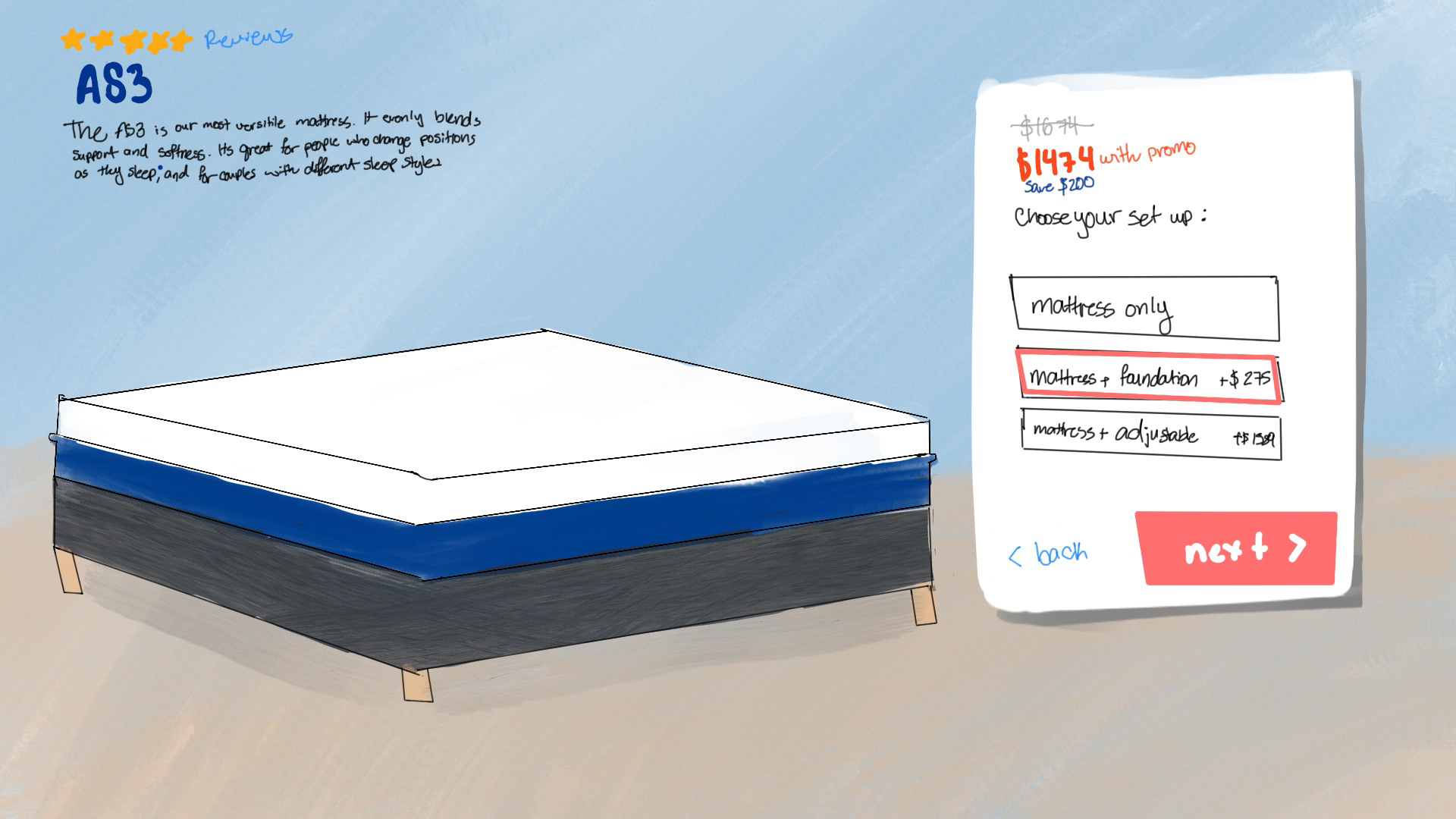 Once the direction, based on my mockups, was chosen by the stakeholders, I moved into creating high fidelity mockups and prototypes of the app. Below are a selection of screenshots from the process. Please click on the images and swipe through them to simulate the app.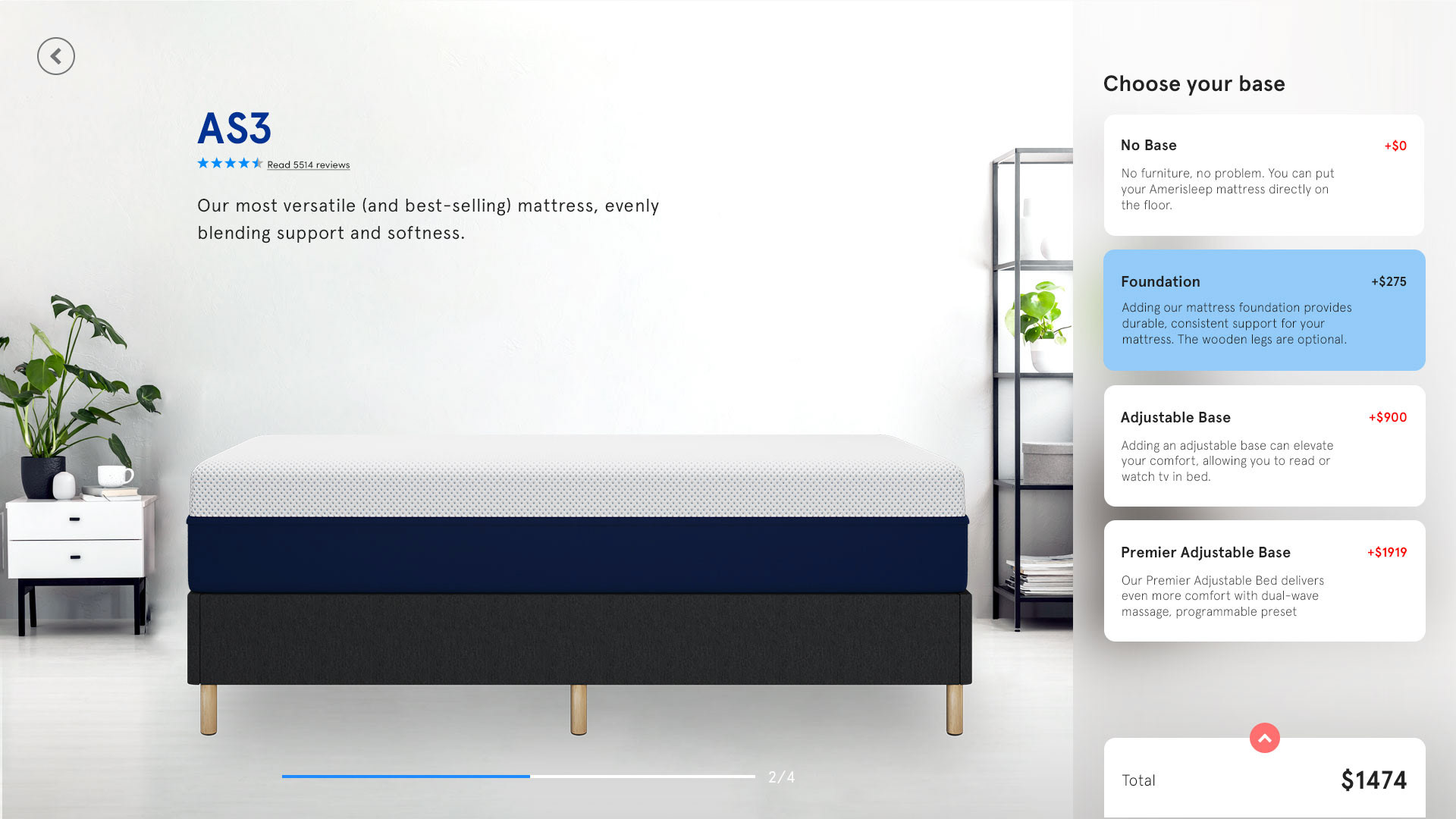 _______________________________________________________________